Buy gift certificates for R&W: a nice gift idea!
Welcome to Roots & Wings!
We'd like to share some of what makes this a special place and to invite you to come in so you can be a part of our growing community in this lovely Victorian house.

Roots & Wings Yoga and Healing Arts grew out of a collaborative vision of a small group who shared a goal and passion to create a place where people feel the warm and caring environment, and allow themselves to be supported physically, and also emotionally, psychologically, and spiritually, if desired.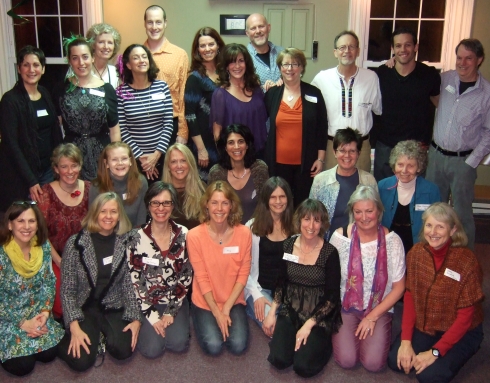 We have grown to be a committed group of over 40 experienced practitioners and teachers offering a wide range of massage, acupuncture, yoga, tai chi, pilates, and counseling. We offer classes seven days a week in our two yoga studios, as well as frequent special events open to the community, some of which have been hosted by internationally renowned teachers in their fields.

Everyone who walks through our door comments on the energy and nurturing feel of Roots & Wings. Come in and experience this for yourself.
-Karen Kuhl, Owner and Director