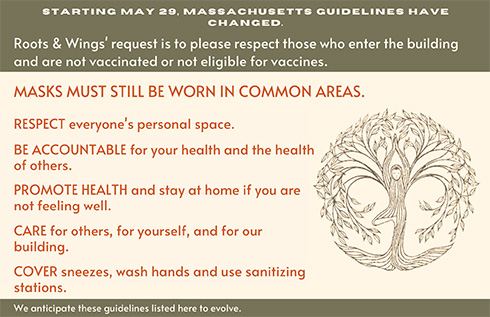 ---
2020 has heightened our understanding of how we are all connected. We are more fully committed to our mission of giving and healing. We have been active with Roots & Wings Branching Out, to initiate programs and expand access to wellness services that enhance the quality of our living through individual sessions, classes, workshops and community events.
In November, we hosted Spirit of Giving week. Teachers offered donation-based classes which brought in nearly $600 toward Branching Out. Also, since the pandemic, we have provided 8 healing arts sessions, supported someone to become Reiki certified, arranged for 3 people to attend workshops, and provided numerous slots for people to join our yoga and meditation classes.
If you are in need of services, know someone who is, or would like to donate to Branching Out,
please click here.