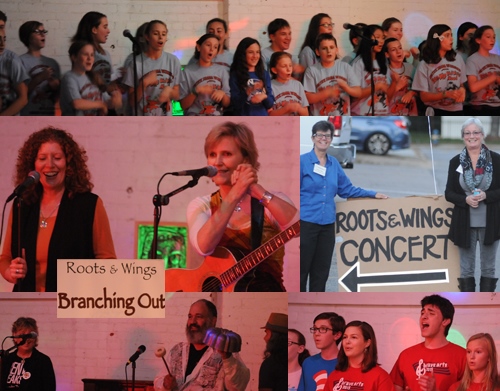 Roots & Wings Branching Out is our nonprofit, 501(c)3, branching out to bring healing arts, wellness and empowerment services to those who may not otherwise receive them.

Over the past several years we have provided fundraising for nonprofit organizations, including The Peace Abbey, Yoga Reaches Out, and Partners in Health as well as individuals in need, families, youth, and those in crisis. We have donated space, funded advertising and provided a meeting place for support groups and services in our Metrowest community including Beacon Hospice, BenSpeaks (empowerment groups for youth), the Multicultural Villiage, SPARK Kindness of Natick, and more. Our yoga classes raised money for Toys for Tots, Haiti relief, New Orleans relief, Parmenter Food Pantry, the Autism Alliance of Metrowest, to name a few.

Many times, people walk into our building and tell us their story: a story of trauma, financial upset, grief, and more. We have provided free and reduced fee classes and healing arts services to help these people find relief, relaxation, and healing. We've learned from the stories, where somehow it becomes clear that we are all in this together, and it is from here that our nonprofit organization was birthed: Roots & Wings' Branching Out.

Roots & Wings Branching Out supports not-for-profit groups that are serving the needs of local Metrowest families and individuals in areas such as anti-bullying, teen empowerment, stress-management, and self-esteem. In addition, we provide scholarships for individuals to take part in health and wellness classes and services offered by practitioners affiliated with Roots & Wings Branching Out. Roots & Wings Branching Out raises money for these purposes and promotes community outreach, especially through our annual Branching Out fundraiser, as well as other fundraising activities throughout the year. To learn more about our main Branching Out fundraiser this year, click here.

To be part of our annual Youth Entrepreneurial Artist Sale that takes place at our annual Artisan Market, feel free to contact us. Our Youth Entrepreneurial Sale features youth artists ages approximately 9-17, who love creating and crafting and have interest in learning the business side to selling their wares. Read more about the Artisan Market and Youth Entrepreneurial Sale here.

Vision: To educate and increase awareness of holistic approaches to well-being and create ease of access to these services in Natick and the Metrowest area.

Mission: The Mission of Roots & Wings Branching Out is to expand the access to wellness services in the Natick and Metrowest community through individual sessions, classes, workshops, community events and support for community initiatives in health and wellness.