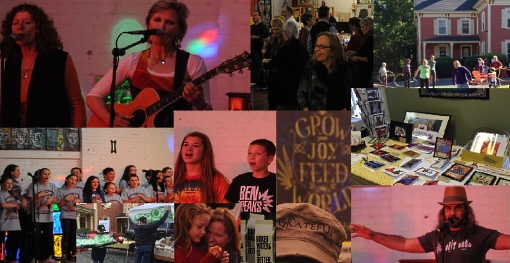 Beautiful autumn days in early October were filled with music and art at Roots & Wings. On Oct 8, internationally acclaimed musicians, Lisa Ferraro and Erika Luckett took the stage at Fireseed Arts in Framingham. Natick Drama Workshop performed an opening song and BenSpeaks with Open Fields Theatre had the audience standing and cheering after an unforgettable Charity Music Performance.

Throughout the weekend following the Charity Music Performance, Roots & Wings hosted free classes and healing arts sessions, a Juried Artisan Market with specialty foods from SooGood and Maxwells148, the popular Branching Out Youth Artist Entrepreneur Sale, and a Just Be Loved concert with Emmy award winning Lisa Ferraro and Erika Luckett, up close and personal.
Get ready for fantastic
music and art events for 2016!