This year we wanted to share the letter Karen Kuhl, founder/owner of Roots & Wings, wrote to our practitioners and teachers. This letter captures the abundant feelings of appreciation we have for our amazing practitioners and teachers, which we want to extend to our wider community.

We wish for you and your loved ones to be healthy and we look forward to when we are able to gather in person again.
Dear Practitioners and Teachers,

Every year at this time, Maggie, Annette and I reflect about the year ending and set intentions for the new year coming. We love gathering together to assemble your small cards and gifts, engaging in a little holiday cheer and expressing our caring and compassion for each of you. This year is different. It is almost incomprehensible how much the world has changed in such a short time and we could never capture that with a card and gift in this moment.

What I do want to convey is an acknowledgment that this year has been immensely stressful and transitional. We have had to let go of so much that we have built, we have known friends or loved ones that have experienced Covid, and we have made so many sacrifices to keep each other and our communities safe. Each of us has had to adapt and find new ways to become our authentic selves. It is always a privilege to work and be part of this community with all of you, as you offer your heart and service to the much needed healing of our inner and outer worlds. This year I have been inspired, as I know Maggie and Annette have been, by the enormous resilience, adaptability, and courage you have shown as you shift and change to continue to not just survive, but to do so with bravery and a willingness to move out of comfort zones and to create new ways to thrive.

A poet named Maggie Smith, who went to my college, wrote words that resonate for me. She said, in her most recent book, Keep Moving, "Prepare to be uncomfortable in service of transformation. If you want to thrive in a new life, you're going to have to change, too. It may feel like you're breathing different air, but trust that you can adapt. Press on. Keep moving."

In recognition of the unique circumstances of this year, we have chosen for Roots and Wings to donate, in your honor, to two compelling circumstances that we have learned of. Due to the severity of need, we are giving more generously than usual. We have been so fortunate and are deeply grateful.

You can read more about the local families we've donated to, Salomao-Schmidt Family and to Gunner/Colbert.

Thank you dear friends. Please be gentle over these next days and early into the new year as strife and challenge continue. We wish for you to continue to express your nuggets of wisdom and love in creative ways and to know that all you touch benefits this world.

Peace and respect for all of you and to the connective fabric of all humanity,

Love, Karen Kuhl, Maggie Sky and Annette Bongiorno
---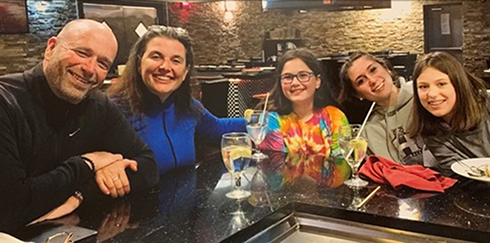 Maria Salomao-Schmidt, a beautiful soul who has been part of the Roots & Wings community for years, has entered hospice after a long struggle with breast cancer. Her husband, Doug, has been in the ICU with COVID-related complications. They have three daughters, all who have milder symptoms of COVID. We've contributed to the funds being raised for the family to help with hospital bills and in-home health care.
Read more on their Meal Train Donation Page.
---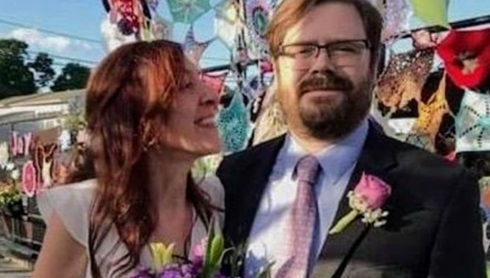 Kimberly Gunner and Andy Colbert of Natick were enjoying their daily walk when they were struck by a truck, in a hit and run incident. The recently married couple have both survived, with Andy back at home and Kimberly in rehab after her 10th surgery from this near-fatal incident. We've contributed to the funds being raised for Kimberly and Andy to help with hospital and rehabilitation bills.
You can read more on their GoFundme page.
---
2020 has heightened our understanding of how we are all connected. We are more fully committed to our mission of giving and healing. We have been active with Roots & Wings Branching Out, to initiate programs and expand access to wellness services that enhance the quality of our living through individual sessions, classes, workshops and community events.
In November, we hosted Spirit of Giving week. Teachers offered donation-based classes which brought in nearly $600 toward Branching Out. Also, since the pandemic, we have provided 8 healing arts sessions, supported someone to become Reiki certified, arranged for 3 people to attend workshops, and provided numerous slots for people to join our yoga and meditation classes.
If you are in need of services, know someone who is, or would like to donate to Branching Out,
please click here.